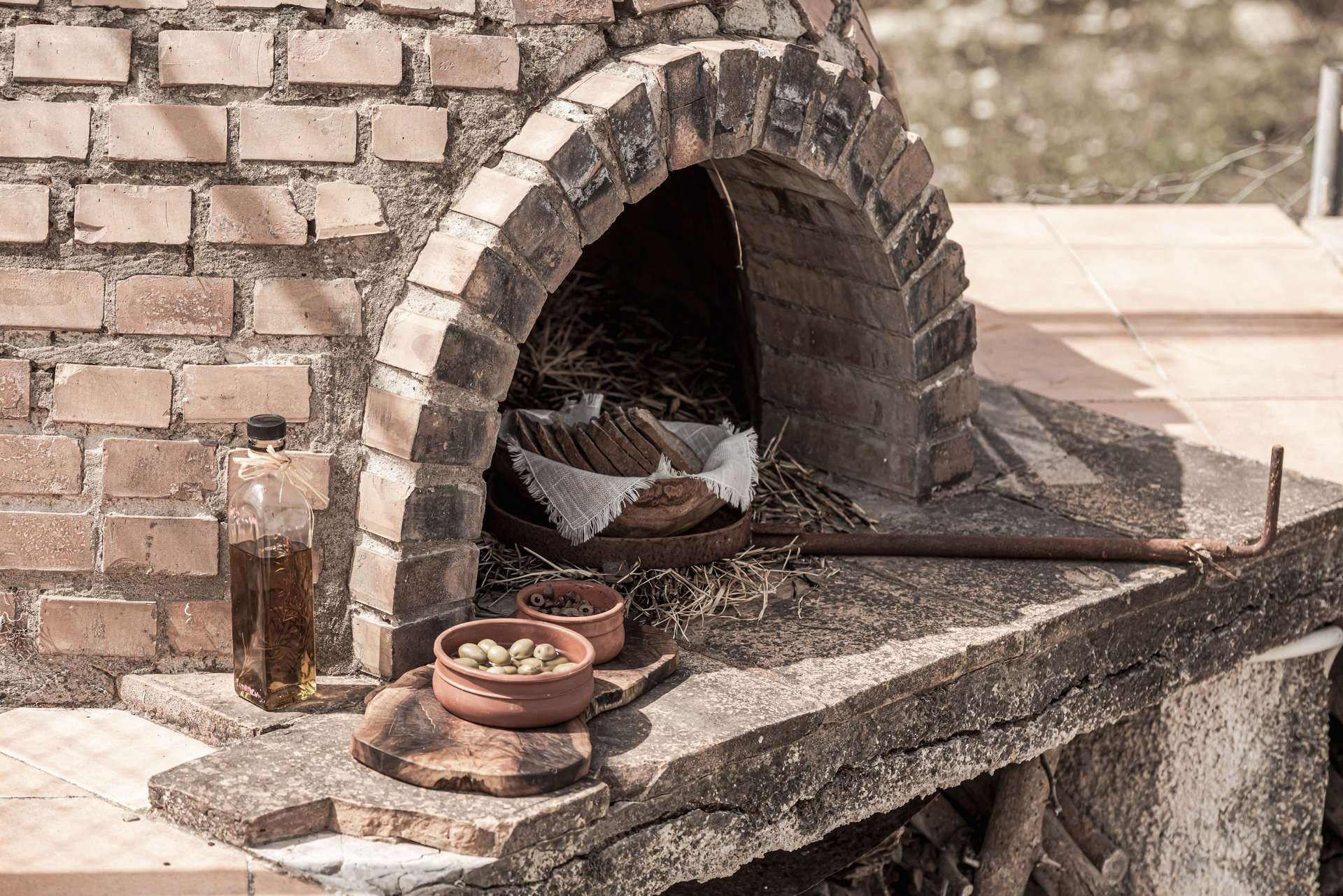 Our Facilities
Adult pool & children's pool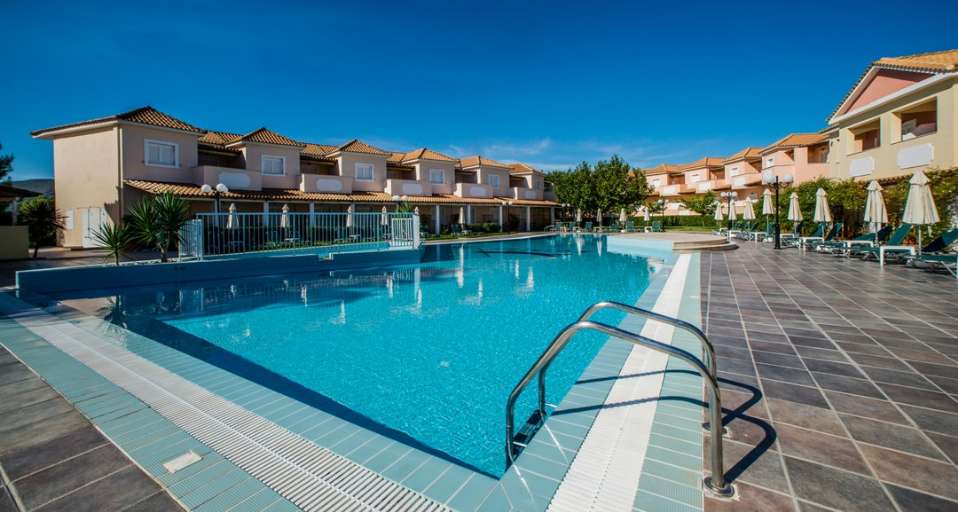 DIMENSIONS 10M X 28M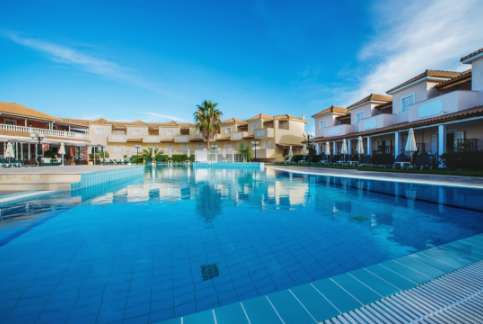 Restaurant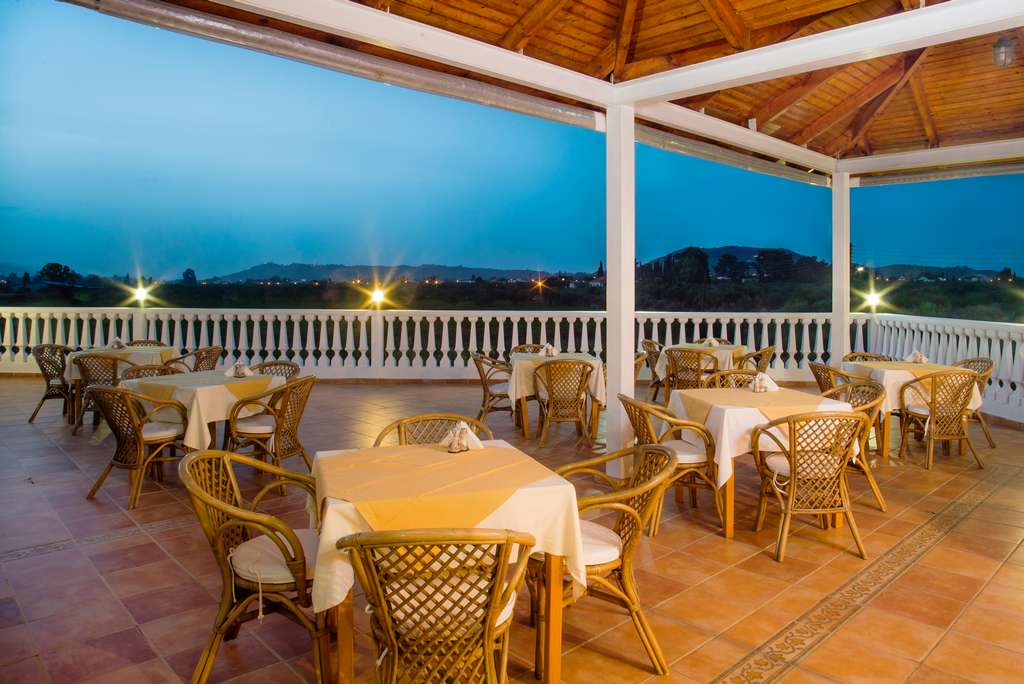 At our hotel, meals (breakfast and dinner) are served in buffet style on the panoramic roof of the first floor. Particular attention is paid in the promotion of Greek and Zakynthian products, which is why The rich The hotel's breakfast is full of delicious local delicacies heritage: fresh yogurt, local honey and cheeses, olive oil, olives, rusks, variety of breads.
Of course there is no lack of cereals, eggs, cold cuts, jams and fresh pastries prepared by us. Dinner is inspiring from the recipes of the Mediterranean and Greek tradition. The menu, includes daily suggestions that the visitor travels to Grandma's flavors, simple ingredients and intense flavors: classic "pies", moussaka, stuffed, delicious local meats. The dishes can accompanied by excellent local wines.
Snack Bar
The Bar is located by the pool in a lush garden. There the guest has the opportunity to relax at all hours of the day until late at night. After a morning swim in our pool, one fresh delicious juice that will give strength for the rest of the day. With comfortable sun loungers, parasols and free wireless internet access A neat, spotless and sunny area of ​​the pool belongs to you for the rest of the day! The staff at Pool Bar is there for you offers an ice cold beer or our delicious milkshakes in various summer flavors.
For your evening entertainment a variety of drinks or cocktails are accompanied by very good music. We invite you to try the freshly cut ones our salads with fresh ingredients, olives and olive oil of our own production, as well as various snacks such as homemade burgers from fresh minced meat, the delicious sandwiches and Zakynthian toast, which are a practice solution for young children, but also for those who want it.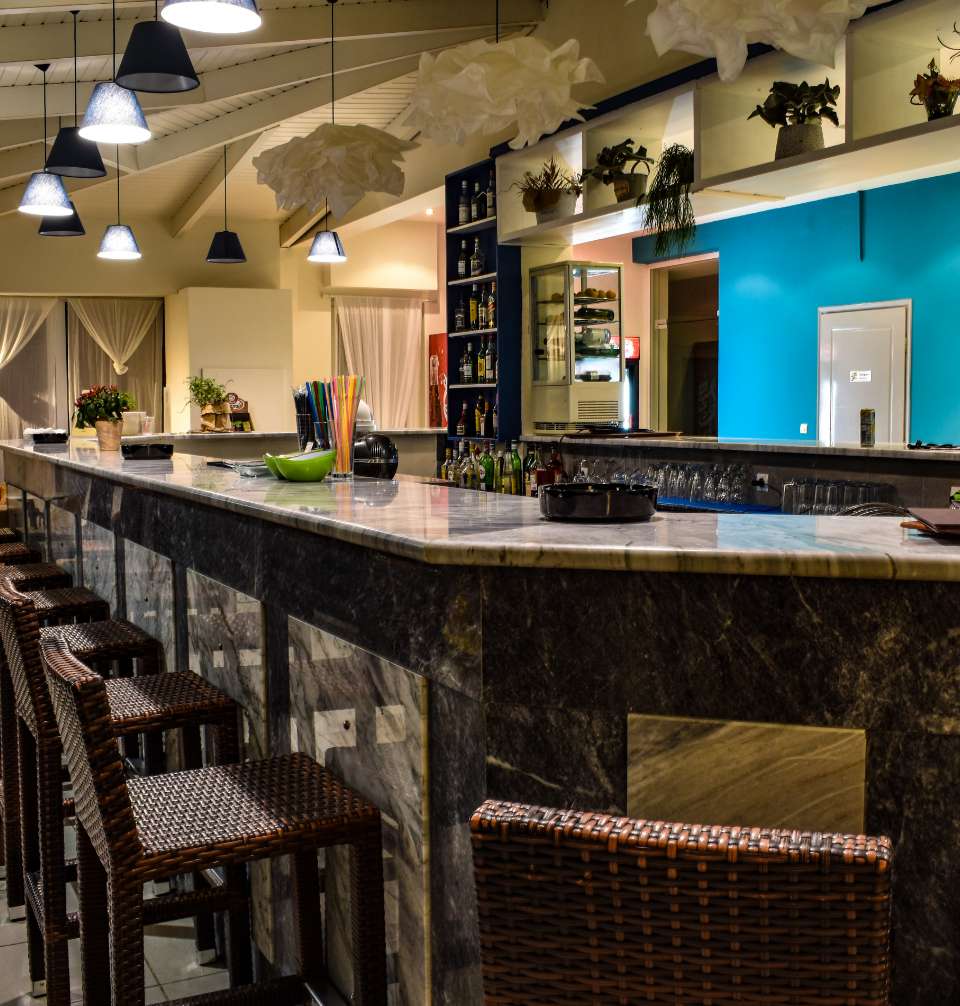 Spa & Wellness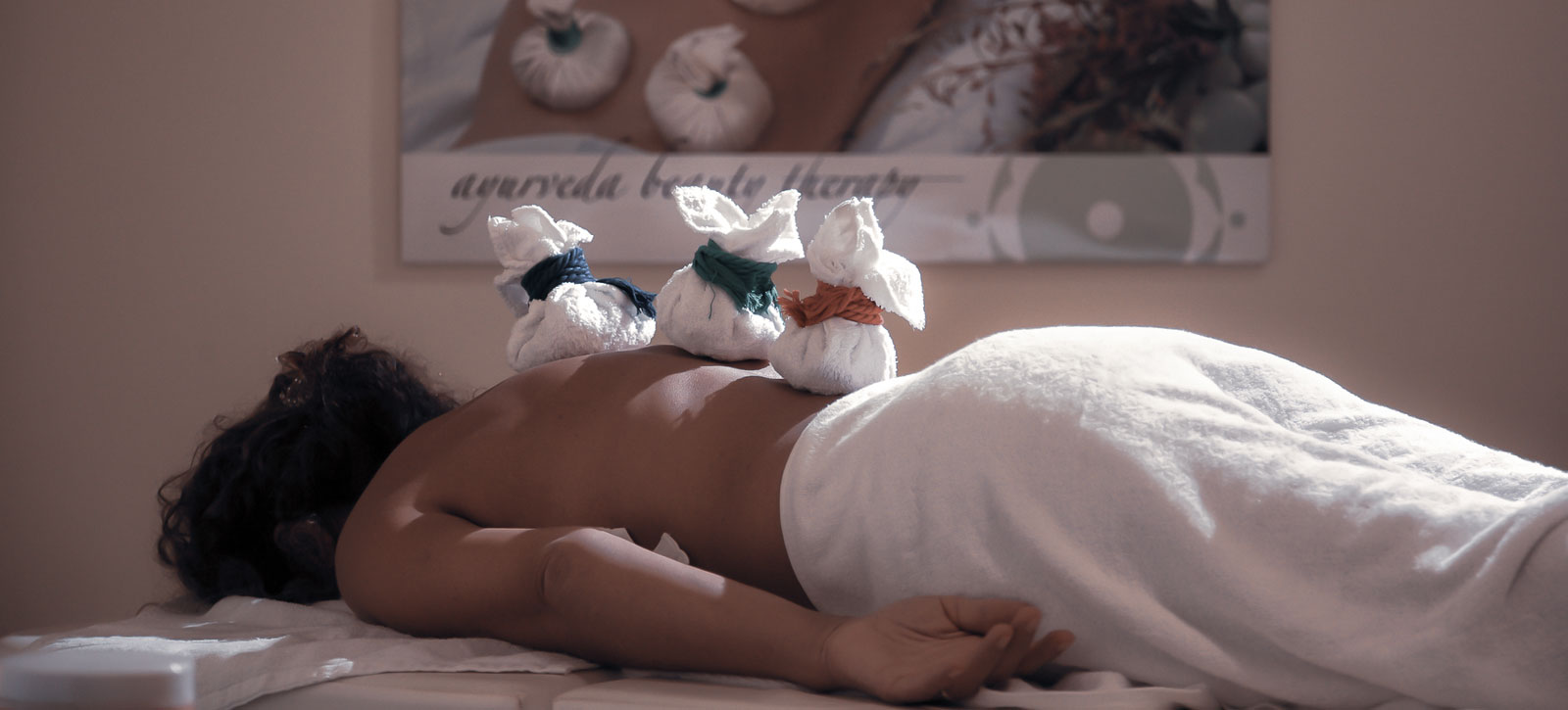 Wellness options include massage, beauty treatments and hamam. Take care of yourself and relax by choosing any of our treatments.
Other Facilities
Barbecue & Wood Oven

Bike friendly Hotel
Amphitheater
Car, motorcycle rental, bicycle and boat
Washing machine
Private parking
Rooms for the disabled
Shuttle from / to the airport
Wi-Fi in all areas
In our hotel the small
pets are welcome!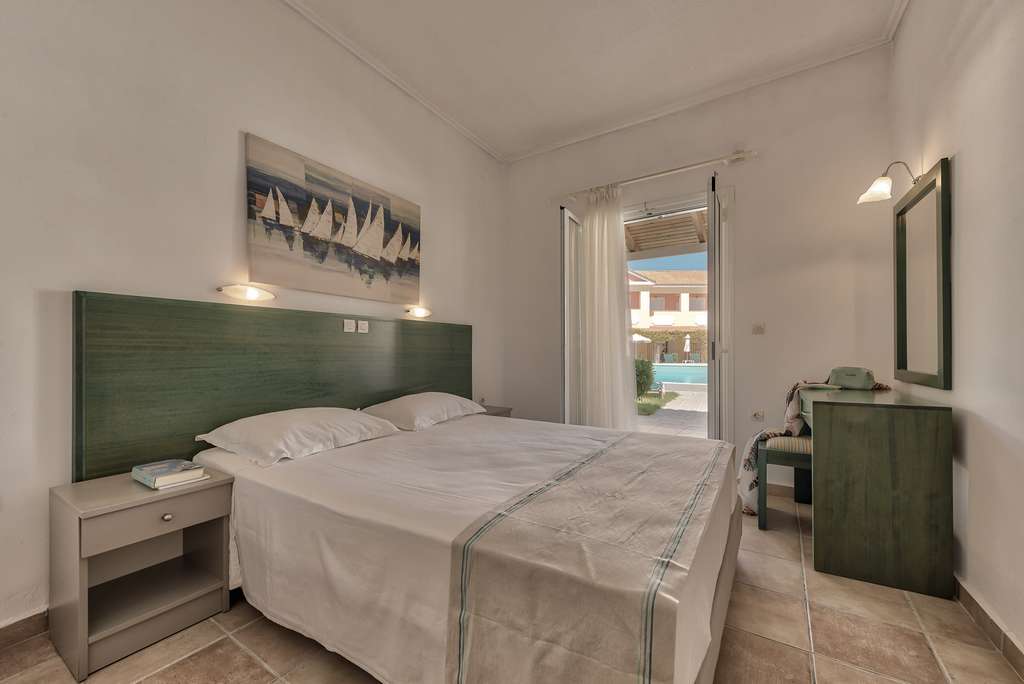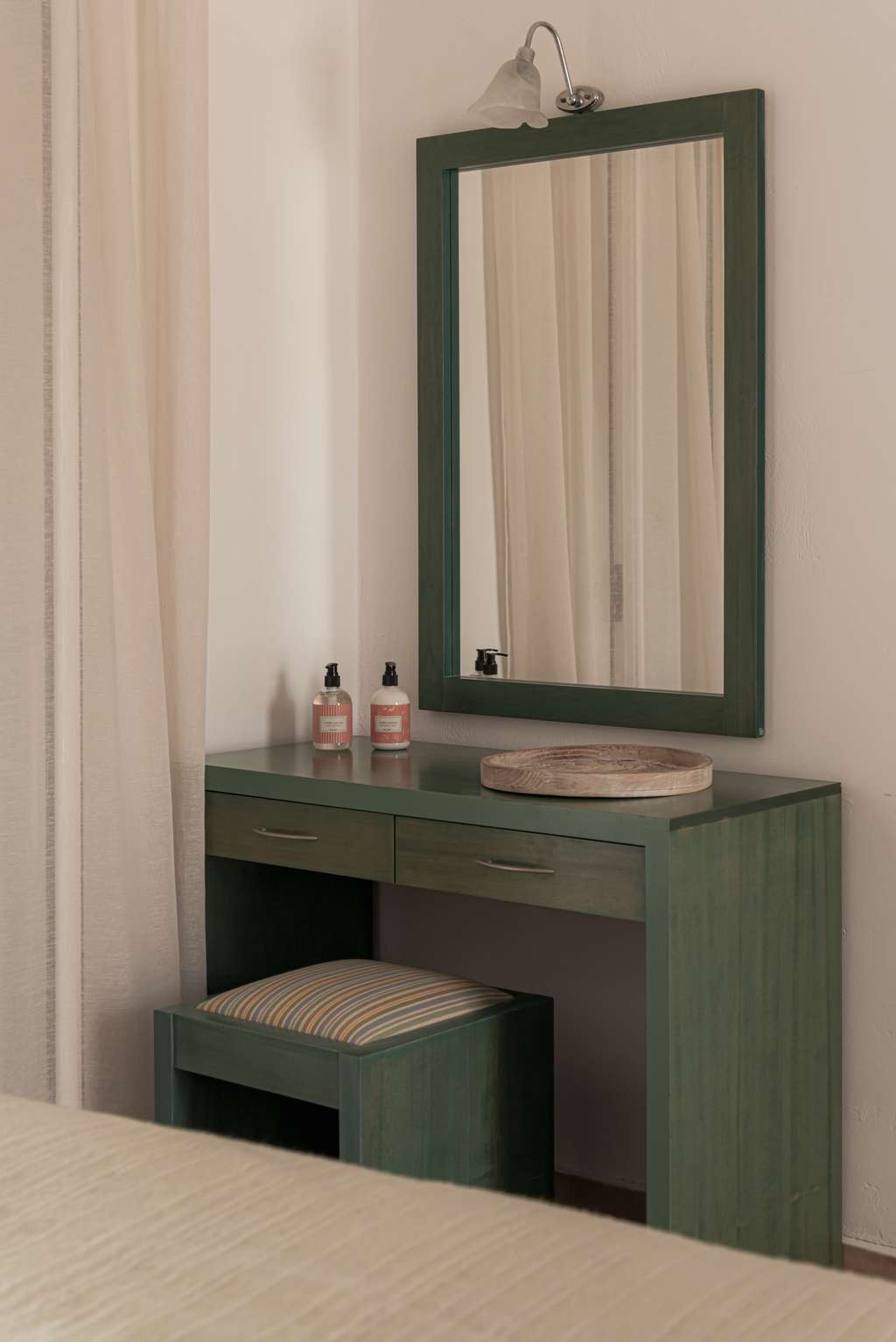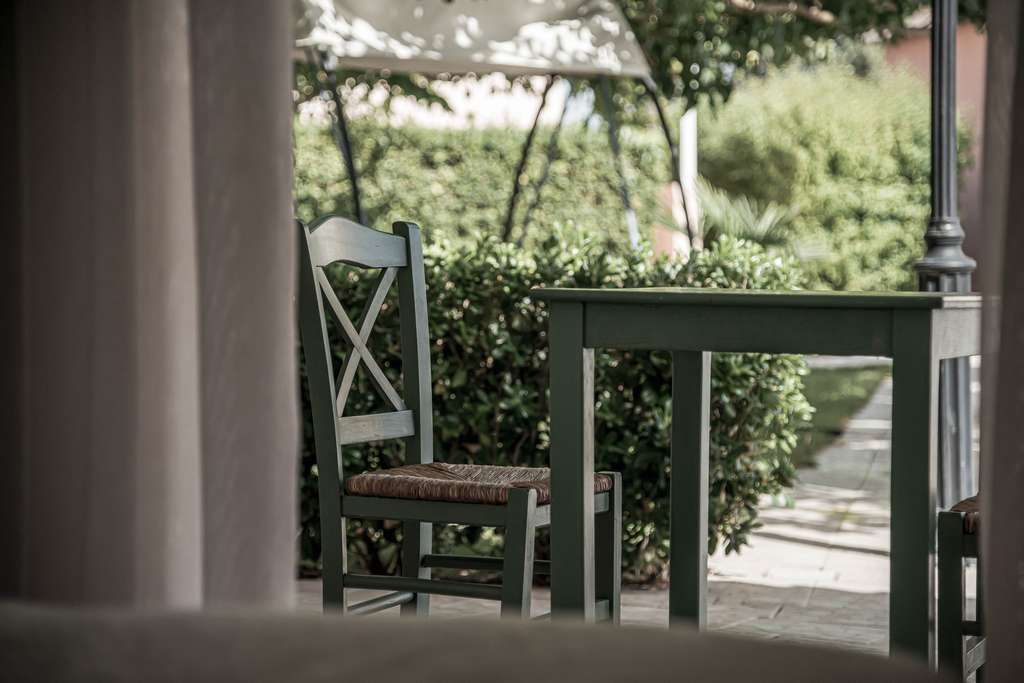 Enjoy your vacations with us!